Los Angeles, California Mar 15, 2023 (Issuewire.com) – As the hummingbird season approaches, Birdfy proudly unveils its latest innovation, the Birdfy Hummee Extension Set. This exceptional accessory is specifically designed for hummingbirds, serving as the perfect add-on for Birdfy Feeder.
The red lid with yellow flower design is a sure attraction for hummingbirds, making it a perfect addition to any garden or outdoor space. The Hummee takes the bird-watching experience to the next level, offering an innovative and unique way to appreciate the beauty of these magnificent birds.
One of the notable advantages of the Birdfy Hummee is its Ant & Bee Guard design, which effectively prevents ants and bees from contaminating the reservoir. The polycarbonate structure provides a durable and leak-proof container, capable of holding up to 18.3 oz of nectar.
The Birdfy Hummee is incredibly user-friendly, making it easy to install and clean. The regular structure allows for quick and hassle-free cleanup when necessary. To refill the nectar, simply add more to the container after opening the lid. Additionally, the Hummee's perch design provides a comfortable resting spot for hummingbirds while they enjoy their meal, making it a hummingbird-friendly option for any garden.
The linear design of flowers in the Hummee stagger hummingbirds, ensuring that every gesture is captured by the Birdfy for users to enjoy incredible footage of these magnificent birds, even when several hummingbirds are present simultaneously.
Overall, the Netvue Birdfy Hummee is a game-changer for hummingbird enthusiasts, providing an innovative and user-friendly solution that is sure to revolutionize the way people enjoy the beauty of these birds. So, celebrate the hummingbird season with Birdfy's innovative accessory and enjoy the marvels of nature like never before.
Birdfy is a remarkable tool for bird watchers of all levels, offering advanced features and ease of use that anyone can enjoy. The Birdfy Hummee extension adds to the Birdfy's capabilities, enhancing the bird-watching experience. Join the community of bird enthusiasts who appreciate the joys of nature by sharing your bird-watching experiences with Birdfy. For more information, visit Netvue's website at https://netvue.com/.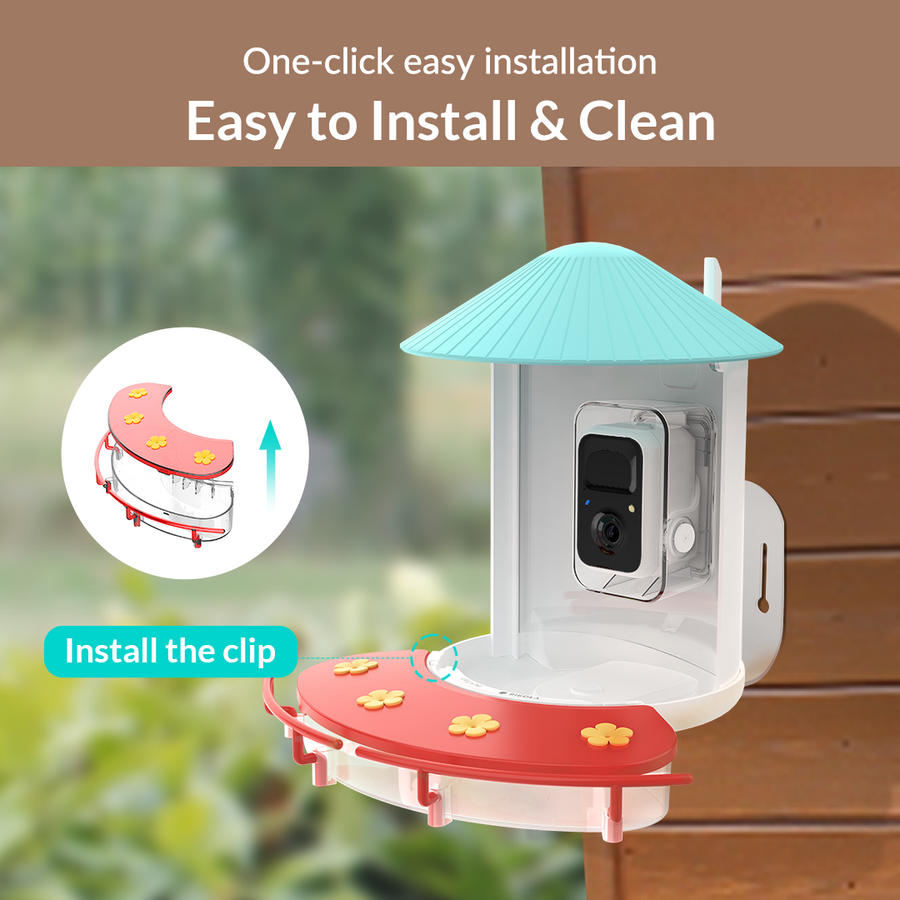 Source :Netvue
This article was originally published by IssueWire. Read the original article here.

COMTEX_426648039/2777/2023-03-15T04:30:58
Disclaimer: The views, suggestions, and opinions expressed here are the sole responsibility of the experts. No Times World USA journalist was involved in the writing and production of this article.